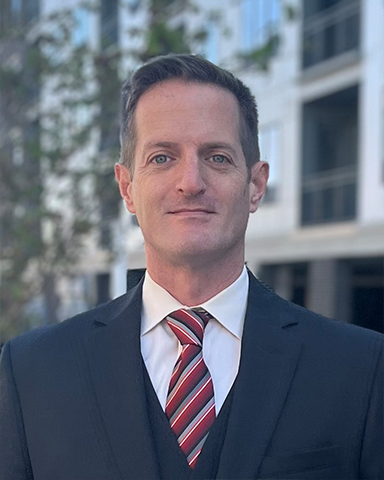 BIOGRAPHY
Sometimes the simplest descriptions are the most telling, and with that in mind, here's the brief on Michael: He is a true professional who does whatever it takes for his clients.
Michael is known for bringing an effective mix of empathy and experience to each case — he consults with understanding and an open ear, then advocates with competitiveness and force. Clients who face uncomfortable situations turn to Michael as their counsel, and he stands beside them, literally and figuratively, throughout the entire process. Each of them has his personal cell phone number.
Michael's client-first approach has produced an impressive track record of results since he began his legal counsel career in Indianapolis in 2016. At Smid Law, his primary practice areas are commercial and personal injury litigation. His years of experience defending personal injury claims provides Michael an edge in prosecuting claims on behalf of the injured. When negotiation won't bring an optimal settlement for the client, Michael is completely comfortable and confident inside a courtroom. His jury trial success is fueled by preparation, strategy, communication and personality.
Michael earned his law degree from Indiana University - Purdue University (IUPUI), and bachelor's degrees in both telecommunications and interpersonal communications from Ohio University. He lives in Hamilton Country with his wife and three children.
EDUCATION
J.D. - Indiana University - Purdue University

B.A. - Ohio University

Majors: Telecommunications and Interpersonal Communications