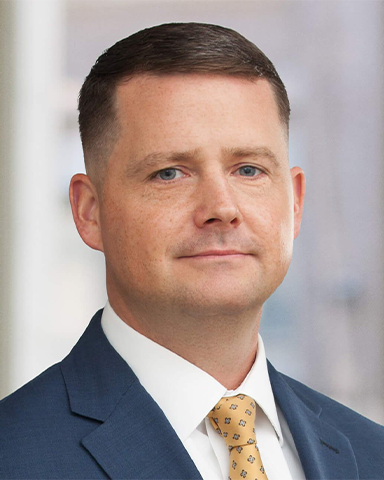 BIOGRAPHY
Edward Smid, the founding member of Smid Law, has served his country for the last 25 years as a United States Marine. After serving overseas as an infantry platoon commander, Ed left active service in 2008 to attend law school at Indiana University, where he graduated with honors.
Ed spent the first ten years of his law practice at a large law firm, where he specialized in protecting the rights of businesses and individuals involved in a wide range of commercial claims. At his former firm, Ed gained experience with litigation involving breach of contract, partnership and joint venture disputes, business torts, breach of fiduciary duty allegations, and shareholder disputes. He also defended corporate clients faced with serious personal injury lawsuits involving catastrophic injury and wrongful death, product defects and liability, car accidents, construction and premises accidents, and negligence.
In 2020, Ed recognized the changing world called for a new way to efficiently deliver legal services to clients. He left his old firm to create Smid Law, a new-school law firm that provides exceptional value to its clients through its hyper-efficient business model.
At Smid Law, Ed continues his business litigation practice drawing upon years of experience to protect his clients' interests in a way that parallels their business objectives. He also now represents clients faced with serious personal injuries. With his extensive experience defending these types of claims at a large law firm, Ed has unique insight into the defense strategies of insurance companies and large corporations.
In addition, Ed is involved in the resolution of real estate litigation matters representing owners, developers, and landlords in an array of claims. His experience includes the resolution of disputes pertaining to purchase and sale, breach of lease, and commercial tenant ejectment actions. He also represents both property owners and condemning authorities in eminent domain proceedings.
Ed approaches litigation and dispute resolution by developing a strategy that incorporates each client's specific objectives. He is dedicated to finding solutions at the onset of the dispute that support his clients' goals. In addition, he is committed to conserving client resources and costs at every turn.
Ed is the co-chairman of the Indiana Marine Corps Scholarship Foundation. An Iraq war veteran, Ed is currently a Major in the Marine Corps Reserve. He is a member of the Indiana State Bar Association and the Indianapolis Bar Association.
BAR ADMISSIONS
Indiana

U.S. District Court Northern District of Indiana

U.S. District Court Southern District of Indiana